The Sirion Blog
NEWS, IDEAS, AND INSIGHTS FROM THE SIRION TEAM
SirionLabs October 2020 Newsletter
Our October newsletter is out now! Features updates on Spend Matters' CLM SolutionMap Fall 2020 Report, a 10-point checklist for sell-side CLM, updates on our recent partnership announcements with CATS CM® and Integreon, and more.
SirionLabs Positioned as Value Leader in Spend Matters' CLM SolutionMap Fall 2020 Report

The latest CLM SolutionMap report by Spend Matters recognizes SirionLabs as a CLM Value Leader. This is the sixth consecutive time that Sirion CLM has won this recognition for its superior combination of technology and customer value. SirionLabs has positioned in the Value leader quadrant for all four personas defined by Spend Matters: Deep, Configurator, Turn-Key, and CIO-Friendly.
[Blog] Aligning Contracts and Organizational Goals: An Untapped Source of Enterprise Value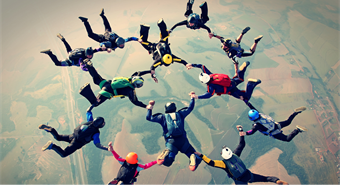 SirionLabs recently announced its partnership and software integration with CATS CM®, the world's top contract management methodology. Sirion is the only CLM platform to offer this methodology enabling businesses to align, monitor and track their contracts and contract governance with organizational goals. Read this blog to learn more about why this alignment is essential and how Sirion makes it easier for organizations to adopt this methodology.
10-point Checklist for the Ideal Sell-side Contract Management System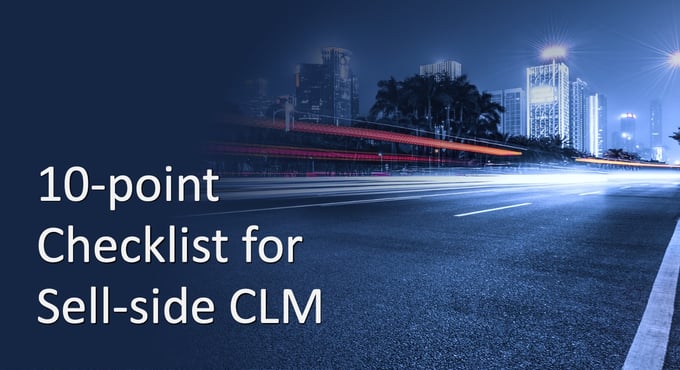 Three key goals for sell-side contracting are speed, compliance and revenue maximization. Effective collaboration between internal teams (legal, sales, finance, operations/delivery) and externally with the counter party can significantly enhance sell-side outcomes. The key is to find a tool that has specialized sell-side functionality vs generic CLM capabilities. Here's a handy 10-point checklist that can serve as your quick reference guide as you evaluate the right sell-side CLM for your organization.
Integreon and SirionLabs Announce Strategic Partnership to Transform Contract Digitization and Repapering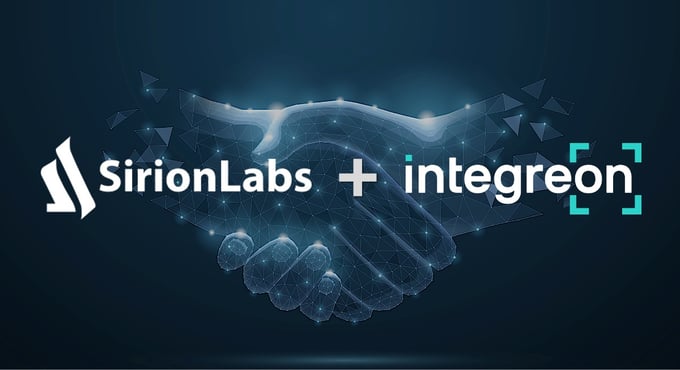 This partnership brings together Integreon's consulting and services expertise and SirionLabs' AI-powered CLM technology to enable enterprises to significantly cut down on the cost and the time required to digitize legacy contracts while ensuring unprecedented depth and accuracy. A key focus area for the partnership is to assist financial institutions and their law firms with the LIBOR transition initiative.
[Blog] LIBOR-ARR Transition: Using the biggest Change Management Program faced by the Financial Industry to your Advantage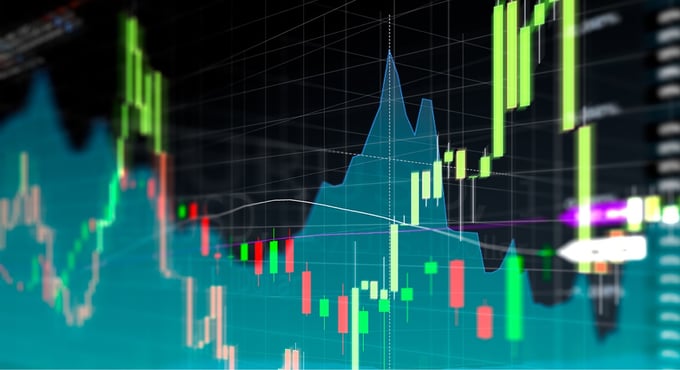 The impending LIBOR to ARR transition is in many experts' view the biggest change management program ever for the Financial Services industry. Estimates place the value of LIBOR at almost $200 trillion. But wherever there is change, there is an opportunity. Organizations should look at LIBOR transition as a springboard to transform their legal and contracting processes.
Thanks for reading. If you liked our newsletter, do forward it to your friends and colleagues.
COMMENTS