Press Release Blog
NEWS, IDEAS, AND INSIGHTS FROM THE SIRION TEAM
SirionLabs June 2020 Newsletter
Hot off the press! Our June 2020 newsletter is out now. Features updates on our live demo series (starts this week!), the CLM to CLM++ journey, our new white paper on intelligent contract extraction, and more..
[Product Demo] Get Real with Sirion

Leave behind the legacy analog CLM experience and discover the possibilities with Sirion's next-gen CLM technology! In response to popular demand, we are starting a new live demonstration program to showcase Sirion's AI-powered CLM platform. Sign up for our 30-min, no-obligation demo to discover why Sirion is trusted by several of the world's largest corporations such as Unilever and BP.
[Blog] The Journey from CLM to CLM++: A Critical Ingredient for Enterprise Transformation
While companies have tolerated their underperforming CLM strategies for years, the expectations are now changing. To enable a deeper business impact, the traditional boundaries of CLM are being redrawn to encompass a wider scope of business processes. SirionLabs President and Co-founder, Claude Marais, explains why the journey from CLM to CLM++ needs to be at the center of the digital transformation strategy for enterprises.
SirionLabs Positioned as a Visionary in Gartner's Inaugural Magic Quadrant for Contract Life Cycle Management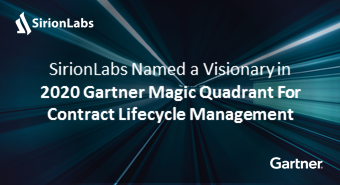 SirionLabs, the value leader in CLM technology, has been named a Visionary in Gartner's 2020 Magic Quadrant for CLM. As part of this research, Gartner evaluated 12 CLM vendors across 15 criteria. We believe this position is driven by Sirion's innovative product road map and vision, along with advanced capabilities like AI-powered contract authoring and auto-extraction.
COVID-19: A Tipping Point for Procurement
Claude Marais, President and Co-founder, SirionLabs recently presented at the ProcureCon Indirect Connect virtual event. Watch this presentation recording to understand how the uncertainty and disruption caused by the COVID-19 pandemic has amplified the need for businesses to upgrade their contract and supplier management infrastructure to handle the complexities of today's services-led procurement landscape.
[Whitepaper] Simplicity Through Sophistication: AI-enabled Contract Extraction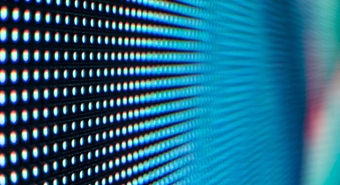 AI-based extraction reduces the time required to translate unstructured contract data into actionable information by up to 80%. Read this whitepaper to discover how intelligent auto-extraction combines access to contract elements with analytical interpretation and actionability to enable improved risk mitigation and value realization across the contracting lifecycle.
Thanks for reading. If you liked our newsletter, do forward it to your friends and colleagues.
SirionLabs is a Leader
2022 Garner Magic Quadrant for Contract
Lifecycle Management
GET THE FULL REPORT
See SirionOne in Action
One Platform for your Complete Contract Lifecycle Management Journey
SCHEDULE A DEMO
COMMENTS