The Sirion Blog
NEWS, IDEAS, AND INSIGHTS FROM THE SIRION TEAM
SirionLabs April 2020 Newsletter
[Webinar feat. Forrester] How AI is Making Contract Management Easier and More Effective

With Artificial Intelligence (AI) driving the next generation of CLMs, enterprises are successfully overcoming traditional barriers across the contracting lifecycle. Join us for this webinar featuring Andrew Bartels, VP and Principal Analyst, Forrester and Ajay Agrawal, Founder and Chairman, SirionLabs to discover how AI is enabling improved business velocity, risk mitigation, and financial and business outcomes in commercial engagements.
[Webinar Recording] Safeguarding the Supply Chain: How to Survive and Succeed during COVID-19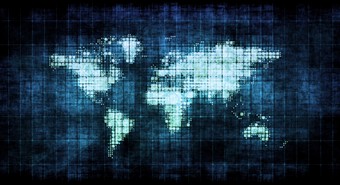 Watch this webinar featuring Vodafone, IACCM, Roland Berger and SirionLabs to discover how enterprises are leveraging operational and technological innovation to effectively respond to the COVID-19 crisis and proactively thwart supply chain disruptions.
[Case Study] Unilever's 'No Touch' Contract Management Automation Journey
Unilever chose Sirion to implement a 'no touch' contract lifecycle management program to drive efficiency, standardization and real-time intelligence in supplier management. Watch this case study as Gaurav Gupta, Unilever's GM – Enterprise Technology and Services, explains Unilever's contract management transformation journey.
Spend Matters recognizes SirionLabs as a 'Provider to Know' for 2020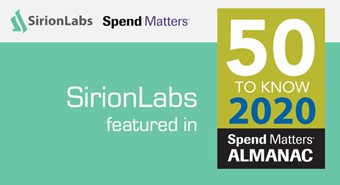 SirionLabs has been recognized by Spend Matters on its '50 Procurement Providers to Know' list for 2020. Spend Matters publishes this annual listing to recognize best-in-class providers of procurement technologies and services. The list is highly regarded as a go-to resource for procurement organizations for their vendor selection decisions.
[Blog] Keeping up with COVID-19: How Sirion Enables Enterprises to Quickly Change Contracts to Stay Operational During a Crisis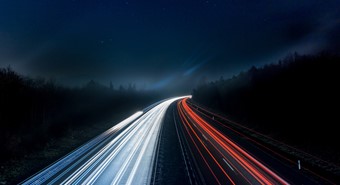 Contract change management is critical for effective risk mitigation during a crisis like the current one. This article explains how Sirion simplifies the process of negotiating, reviewing, and approving contract changes.
Thanks for reading. If you liked our newsletter, do forward it to your friends and colleagues.
COMMENTS